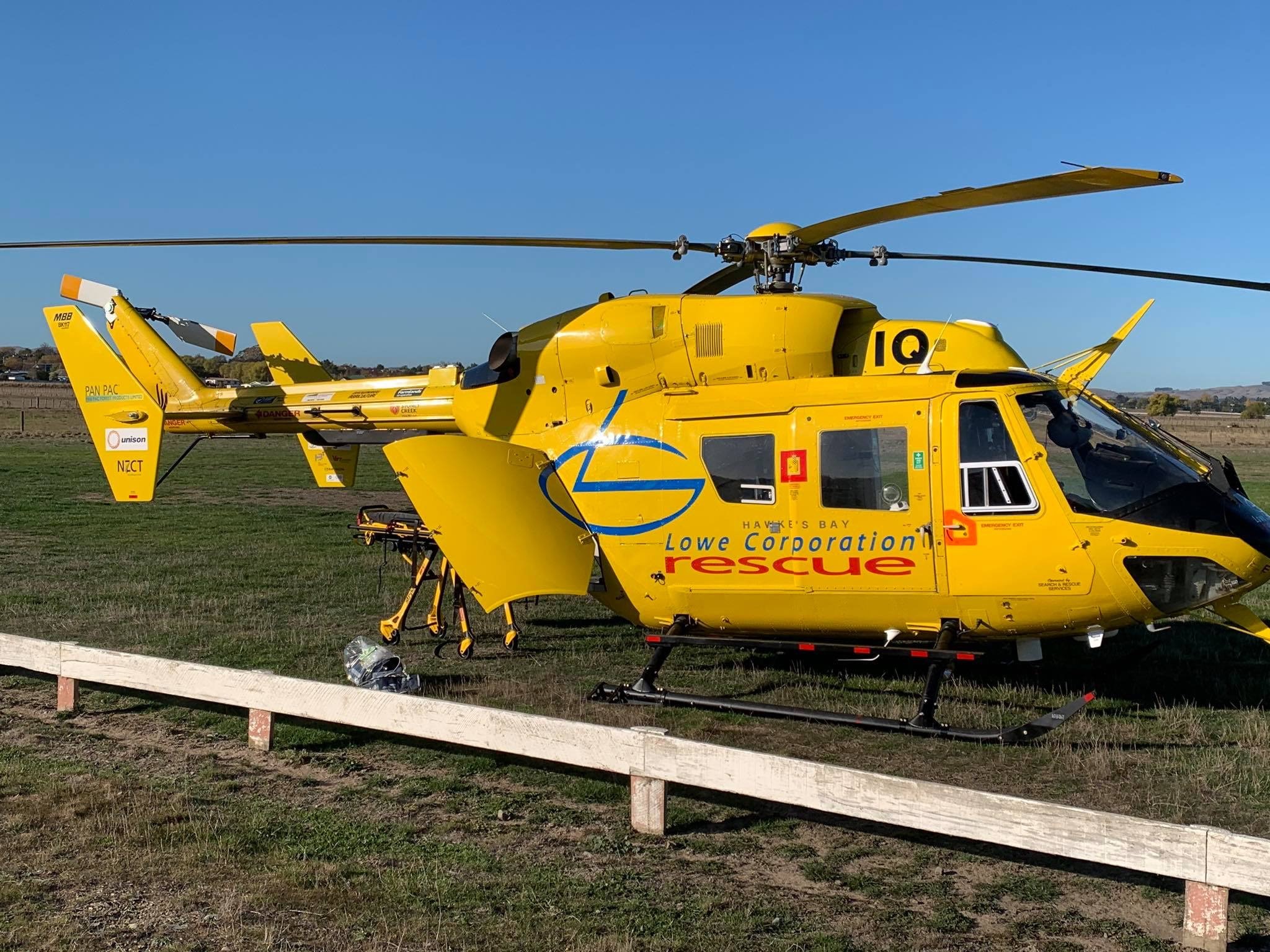 It's every mother's worst nightmare. Hazel went to bed thinking that her son Glenn, was safe and sound in bed after a night out with friends. However, he had been viciously attacked on his way home and sustained serious injuries.
Hazel knew something was amiss when, in the early hours of the morning, she answered the door to one of her son's staff members who had popped by his house to drop off work keys,  and noticed a large pool of blood by the front door. Thankfully Hazel lived below Glenn's house and was able to run upstairs to see what had happened.
That's when she saw it. Blood, blood and more blood. There was blood smeared on the hallway walls, all through the bathroom and into Glenn's bedroom. Hazel then saw her son covered in blood in his bedroom with injuries to his head. Hazel ran to the phone and called 111.
Hazel's memory becomes foggy here due to the intense shock she was in. She remembers being taken with Glenn to Waipukurau Medical Centre where the Lowe Corporation Rescue Helicopter was called for an urgent transfer to Hawke's Bay Hospital. Hazel says all she can really remember of that part of the night was that she was so well looked after on the flight to Hastings by the whole crew.
After Glenn had been assessed at Hawke's Bay Hospital, the hospital staff decided the best treatment available for him would be at Wellington Hospital. Our lifesaving service was called on once more to transport both Hazel and Glenn to Wellington. After arriving there, the specialists assessed Glenn's injuries and Hazel was told that her son's head injuries were so severe, he had suffered brain damage as a result.
Glenn lost his ability to speak and had to learn a lot of things all over again.  After many years of therapy Glenn is now the best he can be, but Hazel says sadly he's not the Glenn he was before the vicious assault.  She is so grateful to the helicopter crew and all of those involved in his care as she knows that without them all Glenn would not be here today.
After the accident, Hazel wanted to do everything she could to support our service to make sure we would always be there for other people, like Glenn, who need that lifesaving trip to hospital.  She felt she couldn't do a lot but started to support our service with donations and then recently decided to become a regular donor where she pays an amount per week on an ongoing basis.
Hazel says, "It was really important to me to do what I could to make sure this lifesaving service is here for anyone else like Glenn who needs an urgent trip to hospital."
For us, having people like Hazel commit to a regular donation means a huge amount. Regular donors mean we know that we have a certain amount of funds coming in regularly, we can save money on admin costs, and it also allows us to plan ahead knowing we have your ongoing support. Our wonderful Regular Givers are the ones who see how important ongoing support is for us and commit to providing it.