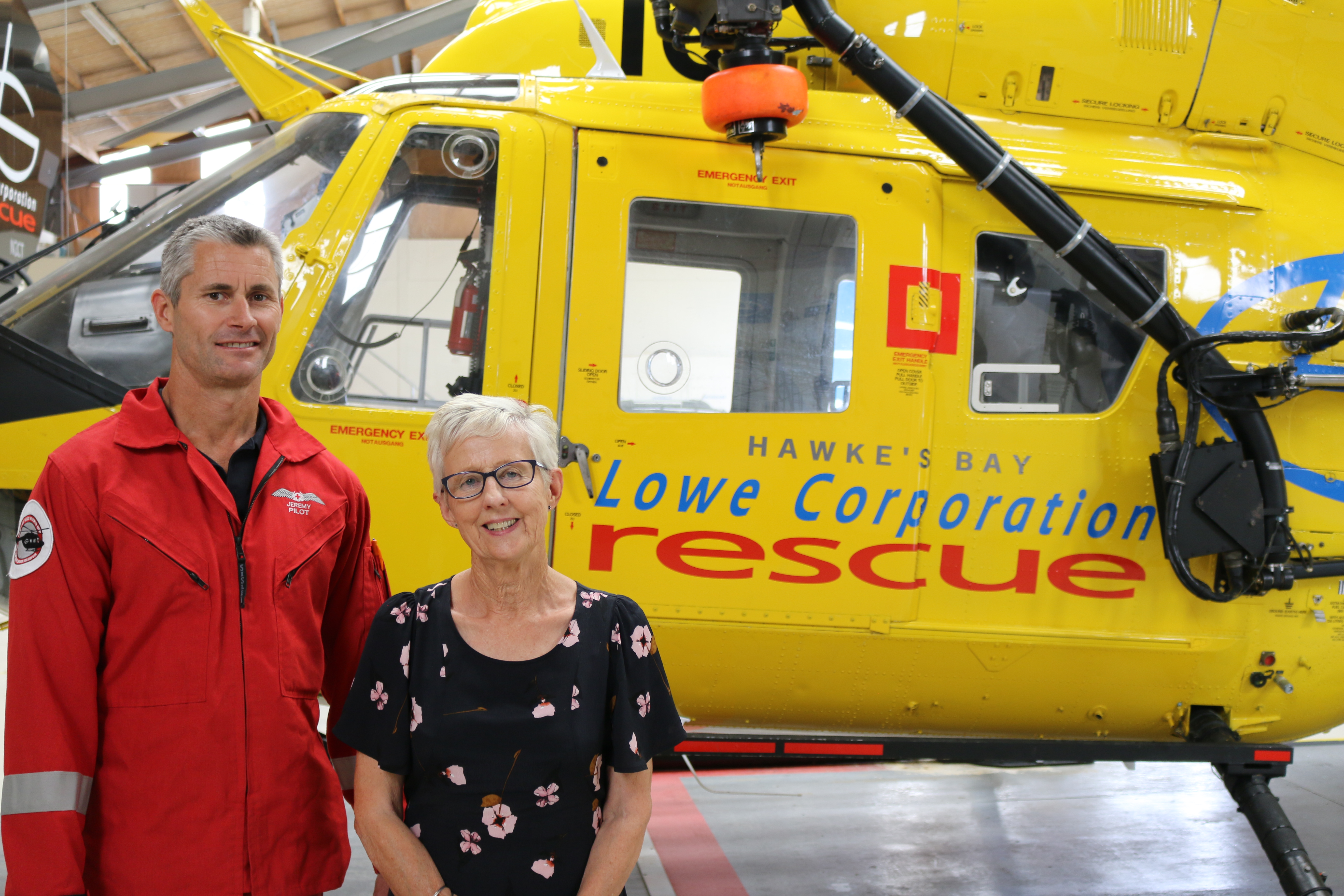 On Saturday the 8th of December Marg and Tom Dalton were enjoying their garden as they often do. Marg looking after her flower bed and Tom down in his vegetable garden. As they stopped for a coffee break, Tom walked into the house surprised that Marg wasn't already in there. Little did he know, she was downstairs exhibiting the first signs of a heart attack.
After that the public health system was incredible, as Marg said herself. She went to Taradale Medical Centre who instantly recognised how serious her illness was. They rushed her by ambulance to Hawke's Bay Hospital who organised for the Rescue Helicopter to fly her down to Wellington where cardiac specialists were waiting for her.
Marg said she was so impressed with the whole service which was free of charge to her and is for anyone in the community. She was pleased to have been a donor to the service for a number of years. She wanted to ensure that people understood that this could happen to anyone. She is an active and healthy person who had no history of cardiac issues but still fell victim to a heart attack. She said to have been in the garden that morning enjoying the sun, to that afternoon being in Wellington Hospital under the care of cardiac specialists was incredible and she thanks the Hawke's Bay Rescue Helicopter for making that happen.
Beth O'Reilly, Marketing and Fundraising Manager said "we do a number of hospital transfers every single year with countless lives saved, however we so rarely get to meet the patients after. Our service was there for Marg, as it will be for many people this summer and the months to come. We have to fundraise $1.3 million every single year to keep this service going and we rely on the community to do that. Thanks to Marg, Tom and other donors like them in the community, our service was there that day".