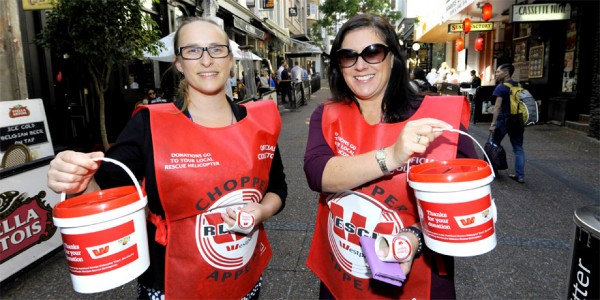 Running throughout May, the Westpac Chopper Appeal is an important national fundraising event where Westpac staff, with support from their customers, raise awareness and funds for the charities that provide New Zealand's rescue helicopter services.
Every dollar raised from the Chopper Appeal here in Hawke's Bay goes straight back to the Lowe Corporation Rescue Helicopter, meaning money raised locally, stays local.
Westpac staff have organised a whole host of activities this month, including a raffle where for just $2 a ticket, you could be in to win some great prizes including a 2016 signed Warriors shirt, a quiz night in Taradale Town Hall on Friday 31st May, and a special Mother's Day screening of Snatched - a new comedy featuring Amy Schaumer and Goldie Horne – on Thursday 25th May at the Focal Point Cinemas & Café, in Hastings.
In addition, Westpac staff and volunteers are taking part in street collections around the Bay on Friday 5th May, and are also collecting at the Rescue Helicopter information stand at the Hot Rod and Classic Car Festival at Meeanee Speedway on Sunday 7th May.
Marketing and Fundraising Manager, Laura Hyde, said, "The Westpac Chopper Appeal is an important fundraiser for us, and every dollar raised here in the Bay comes directly to support the Lowe Corporation Rescue Helicopter. Last year Westpac staff and customers raised $30,000 to support our service, which is just incredible. There are so many kind-hearted people here in Hawke's Bay, and we hope that everyone enjoys taking part in some of the fun activities that the Westpac staff have organised this year"