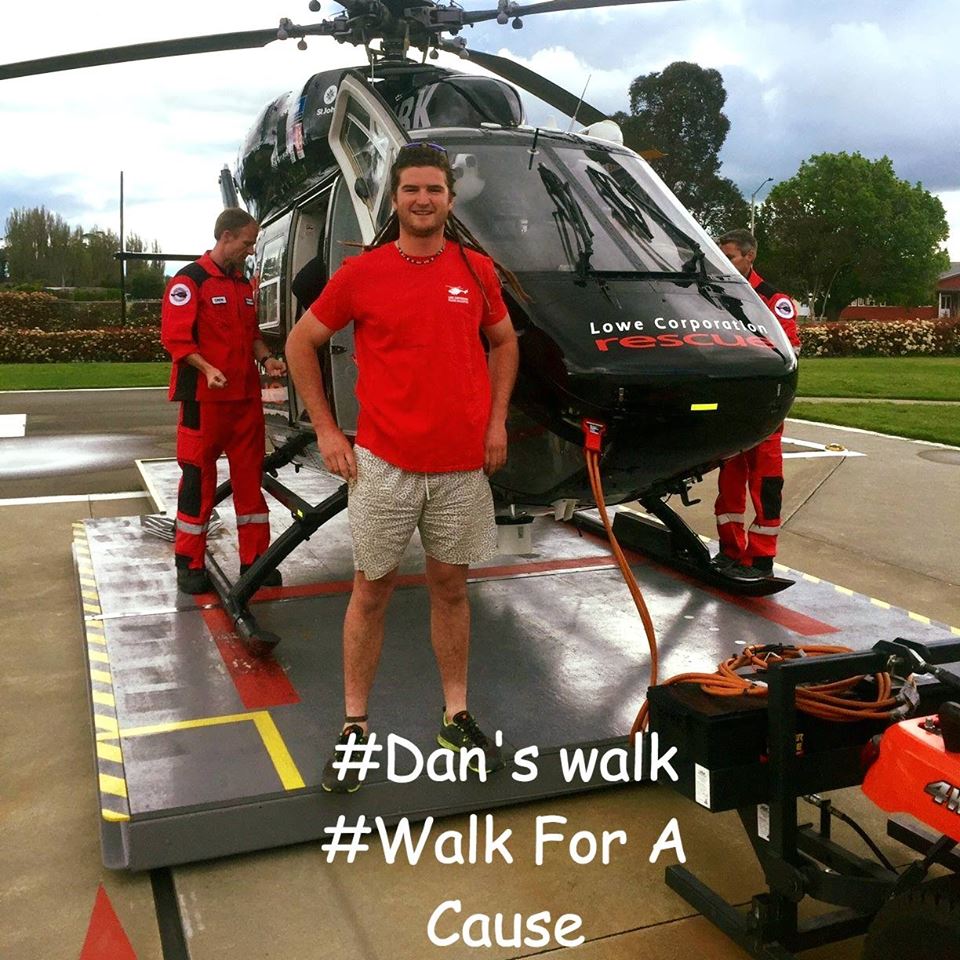 Then 6 years old, Daniel was involved in a serious accident involving a tractor. The Rescue Helicopter was deployed to the scene within minutes and transported Daniel to Hastings Hospital where he received urgent medical care. 
Daniel says, '"Thanks to the Rescue Helicopter I made it to hospital quickly and I'm alive today as a result of its operation. I hope to raise $10,000 from this challenge, that can be given back to the Lowe Corporation Rescue Helicopter Trust as gratitude for saving my life all those years ago" 
Daniel's has set himself 5 months to complete the walk, which will start at Cape Reinga, and will take him 3000km along the Te Araroa trail, to finish at Bluff. 
Pilot Jeremy Bruce,  says "We are also so glad that we were able to help Daniel all those years ago, and we wish him all the best of luck with this amazing fundraising challenge. It's great to see him fighting fit today, and we are so pleased that he got back in contact with us and decided to help us raise vital funds"  
Watch Dan's video, and help him achieve  his $10,000 target, by visiting his Givealittle page. 
Dan's Walk from Daniel Lee on Vimeo.