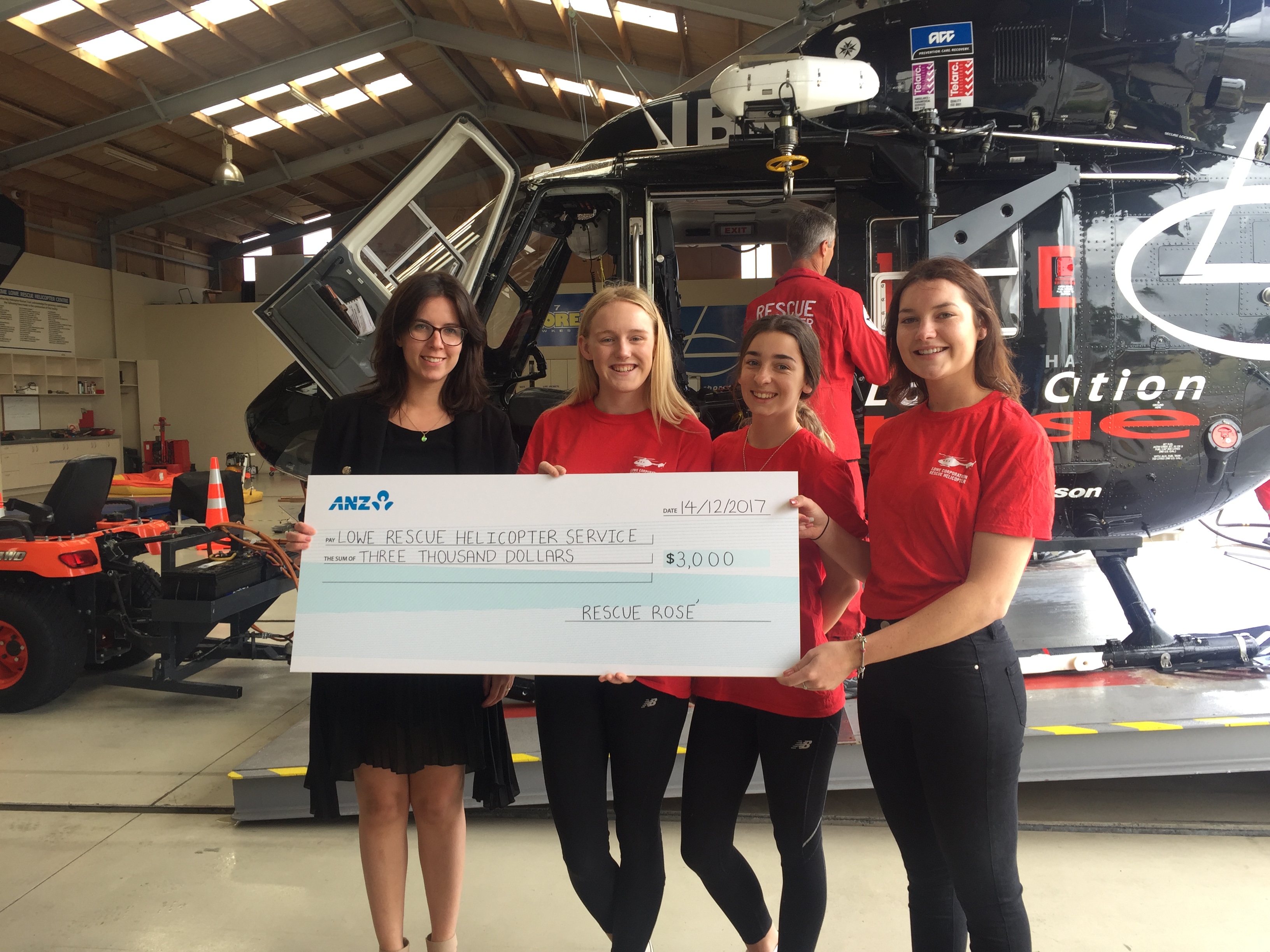 Rescue Enterprises have raised an outstanding $3,000 for the Lowe Corporation Rescue Helicopter Service. 
The Taradale High School Year 12 students created Rescue Rose for the Young Enterprise and decided to donate $3 from every bottle to their local Rescue Chopper because they knew how important the service was. Tessa, one of the five students, had a personal connection to the service, after her grandfather had used it.  
They thought it would be a great idea, but never knew if it could be a reality. That was until Ka Tahi Wines came on board and decided to support the team with 1000 bottles. 
Marketing and Fundraising Manager Beth O'Reilly said, "We are so appreciative of the support from Paige and the team at Rescue Enterprises. They have worked incredibly hard to get this concept up and running and have managed to sell all 1000 bottles in a record time. I hope they are all very proud of their achievement."