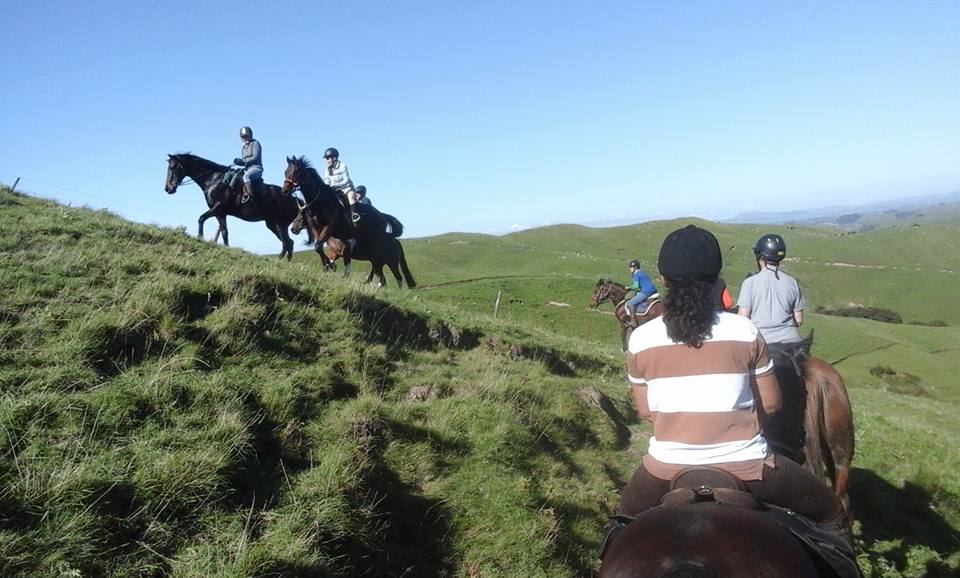 This weekend, a horse trek organised by Susan Fraser, has raised $1,162 in aid of the Rescue Helicopter. The trek took place at 268 Aprly Road - 300ha of medium hill country located about 15km west of Taradale.
"This 2.5 hour trek was organised as a thank you to the Lowe Corporation Rescue Helicopter Service, who had helped our friend Grace earlier this year" explain Susan. "Grace was injured after falling from her horse at the Wairoa show in January, and the rescue helicopter was called to the scene. The crew were amazing, and we are glad to have raised these funds for such an important local charity"
The Rescue Helicopter provides a 24/7 rescue helicopter service to Hawke's Bay, but - as a charity - relies on contributions from the community in order to keep it's service running. 
Laura Hyde, Fundraising and Marketing Manager at the Trust said, "We'd like to thank Susan and everyone who supported this event - this is a fantastic amount of money raised, and will go a long way to helping us save lives here in Hawke's Bay"