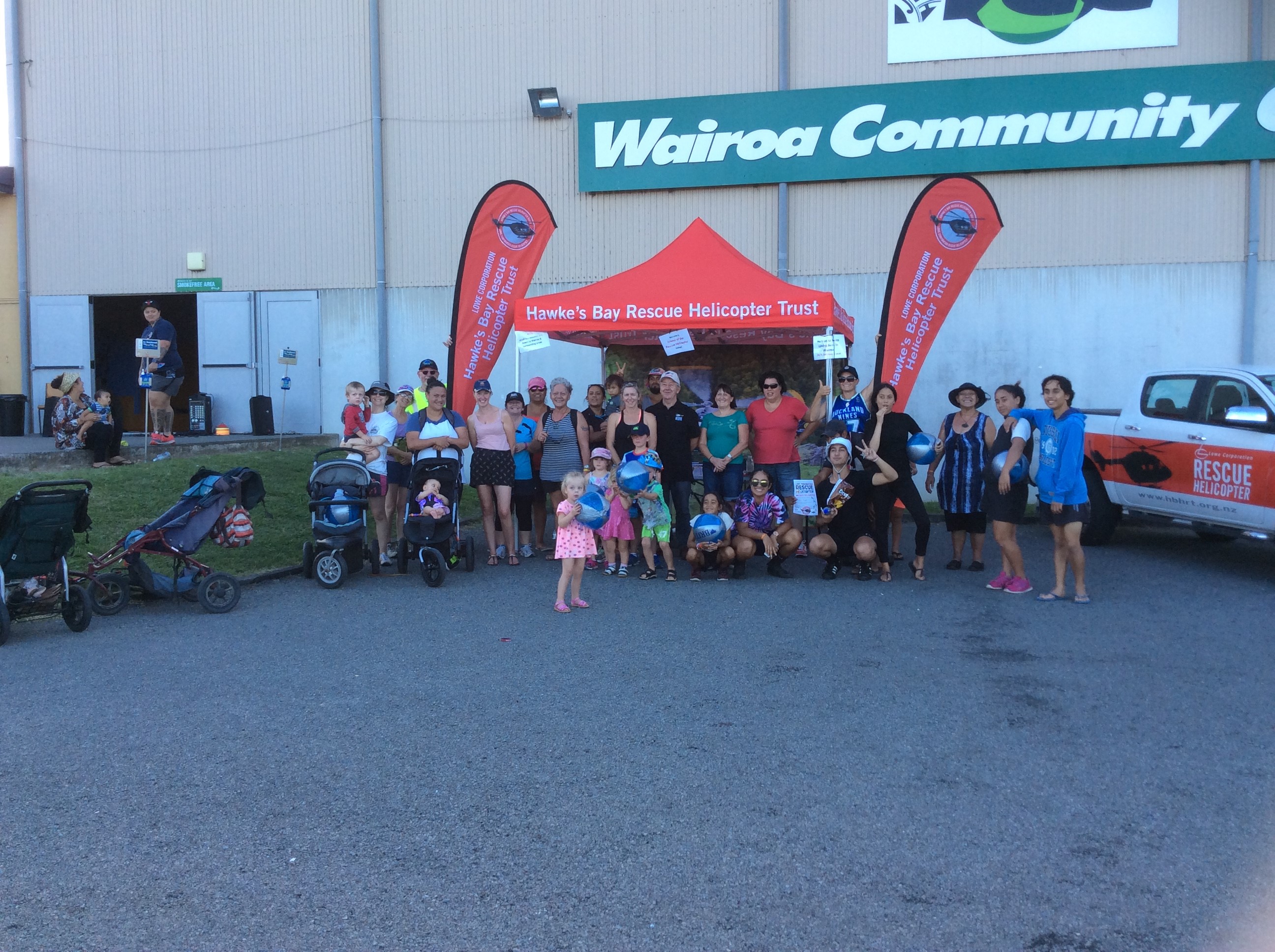 On Saturday 4 March, Wairoa residents took part in a Walk-a-thon and raised an incredible $3,688.50 to support the Rescue Helicopter.
This fundraiser was organised by Esta Wainohu at Sports Hawke's Bay, following a plea from the Rescue Helicopter crew for additional support from the Wairoa region. Participants took part in the 5km walk from the Wairoa Community Centre to the Yacht Club and back, as part of a business team or whanau, and raised sponsorship to support the missions flown by the Rescue Helicopter to the area each year.  
Marketing and Fundraising Manager, Laura Hyde, who was there on the day to cheer on the walkers said, "In January we put a press release out, asking for more support from Wairoa – an area where the crew fly around 40% of their annual missions to, but where we only have 197 regular donors. Esta got in touch shortly after to explain her fundraising idea, and we've been blown away by the generosity of the participants in Saturday's Walkathon"
The funds raised will be enough to cover the fuel cost of around eight urgent hospital transfers from Wairoa Hospital to Hawke's Bay Hospital – a journey that the crew do regularly.  
The Rescue Helicopter Trust would like to thank Esta and everyone at Sports Hawke's Bay for their hard work in organising this event, and for all the walkers who took part and made a huge difference to our work. Further photos from the event can be found here. 
For information on how you can become a friend of the Rescue Helicopter or to make a donation to support the work of the Rescue Helicopter please contact Laura Hyde at mfm@hbhrt.org.nz